Published in 4th Estate News on August 27, 2020
Sandeep Mittal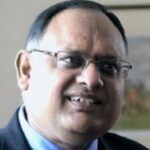 The issue of network neutrality across the globe has been envisaged based mainly on two approaches viz., economic business regulation models and right based models factoring in the rights of privacy and freedom of expression. Internet has become the undisputed vital vehicle for cultural, social and humanitarian functions in a democracy. The high technology routers, vast network infrastructure including optic fibres, high end services like high definition video on demand (VoD), Voice over Internet Protocol (VoIP) has afforded the network service providers a greater control in providing graded (read differential) network accessibility to customers in the name of providing high quality of service (QoS) as per their demands. This has initiated the vicious cycle of network service providers controlling the content and its accessibility by having differential pricing for different services resulting into infringement of the rights of privacy, freedom of expression and right to freely access the lawful online content. In this essay we would discuss the issues involved in both these approaches.
The Economic Market Regulation based Approach
The market regulation of net neutrality has mainly two of approaches viz., the market competition was itself allowed to maintain net neutrality (e.g., UK, EU) and the other approach exercises an institutional command and control over the markets to maintain the net neutrality (e.g., USA). In USA, subsequent to
two Court decisions in US, political pressure was leveraged over Federal Communications Commission to frame toughest possible rules to protect net neutrality leading to FCC notifying Open Internet Rules and Order, 2015. However even before these rules and order could be brought in force, these were challenged by United States Telecom Association (USTA) but the Court of Appeals upheld the legality of order. Thus the command and control approach of FCC is being defeated by market forces and cannot be termed as effective and nuances remains to be resolved. In the EU the customers access the internet services through several fixed telephone lines. For example in UK, though there are more than 57 fixed telephone line service providers, majority of customers are subscribed to only 5 service providers. The customer can shift to a new service provider by just requesting to the new provider. This promotes greater competition in the market and service providers are encouraged to self-regulate. The Ofcom observed.
"We note, however, that the self-regulatory model recently proposed by major ISPs provides a good foundation. Under this model each ISP commits to:
provide more information to consumers about what traffic management takes place, why and with what impact;
provide customers with clear, easy-to-understand information on traffic management so that they can better compare broadband packages, and
publish a common Key Facts Indicator (KFI) table, summarising the traffic management policy for each package on offer."
However, a 2012 study found that fixed service providers are restricting services like VoIP or P2P ( peer-to-peer) sharing of files or streaming of videos either through a contract or through technical means thus severely affecting net neutrality. This alarmed the European Commission to launch a public consultation so that steps are taken for preserving net neutrality. The public consultation fructified into a legislative proposal "Connected Continents" envisaging European single market for communications. But after negotiations among European Council, European Commission and European Parliament, in the final Regulation, net neutrality has been foregone in favour of technological neutrality. The above discussion of the two market regulation approaches, it seems, shows that the economic based approach has failed to protect net neutrality.
The Rights based Approach to Net Neutrality
The private and public interests in the internet domain are shown in infograph,
These interests are not to be considered mutually exclusive as, many a times, the private interest play an important role in creating the public interest. It is a complex process to strike a fair balance between rights of these various stakeholders. These private and public interests are generally guaranteed as some type of legal right almost in every country. Public interests generally have precedence over the private interests. In terms of internet neutrality, the continuous streaming of blocking injunctions against Internet Service Providers (ISPs) issued by courts for infringement of intellectual property (IP) rights for employing technological means to make access difficult to the websites infringing the IP right has become a topic of hot debate among the students of law and human rights.
The proponents of right based approach to net neutrality opine that net neutrality removes barriers in communication transmission thus allowing contentious or minority views in civic society. In fact several scholars have suggested 'net non-scrutiny' as an alternate solution to net neutrality. The proponents of economic based models of net neutrality claim that the internet is a medium of doing business and therefore market regulation models would not survive and therefore self-regulation is promoted as an acceptable solution. However, proponents of right based approaches object and claim that economic models of net neutrality are nothing but violation of the human rights of civic society. As a result net neutrality remains where it began and there seems to be no end to this war. Only the time would tell about the winner in the race between the bit and the bit, the bit and the dollar and the dollar and the dollar.
Dr. Sandeep Mittal is an IPS Officer having interests in Cyberspace, law and policing. The views expressed are personal. He can be followed on Twitter at @smittal_ips .
©️ The content of this Article is intellectual property of The 4th Estate and can not be used except with prior written consent of the Editor, The 4th Estate.