Published in 4th Estate News on Sep 10, 2020
Sandeep Mittal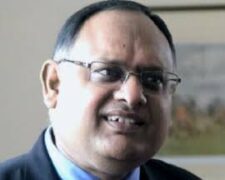 The New Education Policy 2020 is very comprehensive and reflects upon the intention of Government for educational reforms in India with futuristic vision. Broadly the author tends to agree with the concept. However, the past experience gives rise to the question, whether a policy itself is sufficient to bring desired changes in education sector in India. Some thoughts which come to my mind are shared here.
"…..the new Education Policy, 2020 is a welcome step and the Indian society has to work hard and change fast to make it resounding success. Let us hope to nurture innovative minds for a prosperous Atmanirbhar Bharat……"
The policy has devoted a considerable space to Quality Universities and Colleges and detailed 'A New and Forward Looking Vision for India's Higher Education System' to revolutionise the higher education. We agree with the identified challenges in the field of higher education. Additionally, it would be highly desirable that we recognise the fact that there is lack of intellectual integrity and prevalence of intellectual corruption among the faculty and the students in higher educational institutions in India. This is a very serious hindrance in achieving the aims envisaged in this policy.
The Policy has proposed defragmenting the system of higher education which involves public as well as private educational institutions in geographical locations which has its own challenges. Some Universities like Jawaharlal Nehru University, which are only postgraduate and Research Universities, are dominated by students and teachers belonging to a particular ideology and will not allow such action on the part of the Government. Similarly, the minority educational institutions would resist this move of defragmenting the system of higher education. To take an example when Delhi University introduced liberal courses for undergraduate education it was opposed tooth and nail both by the students and the teachers Associations.
The restructuring of Institutions into three categories in general may not yield desired results. In fact, it is suggested that areas of interest to India for next 10 years, 15 years and 25 years be identified and clustered into thematic Institutions where task specific thematic research relevant to India's short-term, mid-term and long-term needs would be undertaken. Spending millions of Rupee out of public exchequer, on research which do not result in economic and technical advancement of Nation is not advisable. Rural needs of treating and reclaiming saline soils including badlands of Chambal etc, agricultural crops, space, cyber space, forensics, vaccines, medical equipment etc should be identified and educational and industrial establishments should be clustered as "Cluster Universities". A meaningless research has no meaning. The students and teachers involved with such Cluster Institutes should get incentives like scholarship, research funding, liberal grants and a social status. A student worrying about the next meal and a teacher having no respect in society, by default, are incapable of producing any results.
The Administrative restructuring is also important. An outstanding scientist may not be an outstanding administrator. The professional rivalry and jealousy also act as a fetter. Professors fighting in Research Board Meetings are a common site. Victimising the students perceived to be affiliated to 'the other group' is not uncommon. This needs serious consideration and concept of 'Acadministrator' need to be brought in. 'Acadministrator' would facilitate a fine balance between teaching and research needs on one hand and would handle administration to ensure smooth functioning on the other. With few exceptions, the appointment of a person having ten years experience as Professor has not provided good leadership to the Indian Universities.
Moving toward liberal education is a welcome step. Liberal optional courses should be allowed. While the Campus learning is important concept from the past, with the development of gamification technology, the Online Degrees should be encouraged. It is not understandable why a student cannot study LL.B or BA, LL.B through online system. Foreign Universities, in fact, certify that their regular and online degrees are on par.
Several International Universities have designed MOOCs on a large number of topics. Instead of wasting our resources on redesigning such programs, the Universities can have MoUs with these Universities to use their courses. This would have multiplier effect in space and time of teaching arena. The liberal courses then would have to be properly accounted for while qualifications for jobs are decided. One example is the case of starting a course known as BSc Forensic Science by several renowned Universities. After BSc, the students do an MSc in Forensic Science and are expected to take up assignments in various Forensic Science Laboratories of State and Central Governments. Most of these laboratories while recruiting the forensic scientists prescribe a BSc Honours in a pure Science subject like Botany, Zoology, Physics, Chemistry etc., rather than BSc Forensic Science. Their contention is that a student needs thorough grinding in one pure science subject before he can be entrusted with the responsibility of forensic investigations. A BSc in Forensic Science does not provide thorough grinding like a pure science field. As a result, several students who did BSc Forensic Science are left without a job as none of the forensic science laboratories was willing to take them as forensic scientist. A lot of efforts were made to change the recruitment rules. While success was achieved for Central Forensic Science Laboratories, many state governments have not agreed for the same. This is 'Qualification – Job Paradox' which would have to be addressed while designing liberal courses.
The Policy envisions an 'Energised, Engaged and Capable Faculty'. The Intellectual bankruptcy of the teaching fraternity need to be addressed. If the PhD or MPhil thesis of researchers are properly scrutinised, one would know what disaster, the higher education system is facing. Once senior faculty member was once asked to give one page note on his area of specialisation. Next day, when the given write-up was put for anti-plagiarism check it was traced 100% to a single source. Scrutinise the Master's Dissertations in Universities, and one may find that years after years they are copied from the dissertations submitted in previous years. A thief can teach only how to commit theft. There is urgent need to restore our academic and intellectual credibility. The students in Universities are seen searching for codes for breaking plagiarism detection by software.
Intellectual honesty need to be cultivated right from beginning. While severe punishments should be prescribed for plagiarism, unnecessary reliance on publications for teaching faculty needs to be discouraged. Let us understand that the teaching and research are two different things. Let the researchers do the research and the teachers teach. The large reliance upon the publications in 'Academic Index' calculation leads to such frauds.
The Policy has envisioned building research capacity at all universities and colleges. It is not necessary to build research facility in every university and every college. This is what leads to disaster. The 'quality' and not the 'quantity' should be encouraged. The "Clustered Institution" concept given above would attract better researchers and not force or fake researchers. The entire process of research evaluation should be anonymous. There is a tendency to support the likeminded groups and victimise the perceived others. The evaluator should also be assessed for their competence, impartiality and integrity.
The research supervisors should be banned from becoming the first author of the research papers written by their students. They should be allowed to be only the second author. The evaluator or person not connected with student or the spouse of supervisor of thesis should not be allowed to be a co-author. The academic index of supervisor may claim marks for research supervision leading to award of a degree but should not include marks for second authorship. This would improve the academic integrity among all.
An empowered 'Governance and Effective Leadership' for Higher Education Institutions is a welcome step. There should be only a single Statutory Body of the status of UPSC who should be mandated to regulate Higher Education. All regulatory bodies of Technical, Medical, Teacher's, Law, CA, CS education should be merged into one Statutory Body. The private bodies have failed to provide effective leadership and encourage corruption. The inspection by regulatory bodies should only be to verify the data submitted and beyond that the inspecting teams should not have any discretionary powers in awarding accreditation or rejecting it. This would put an end to the unreasonable demands of inspecting teams putting burden on the educational institutes. The single empowered regulatory body should be a mix of educationists and administrators for better vigilance.
To sum up, the new Education Policy, 2020 is a welcome step and the Indian society has to work hard and change fast to make it resounding success. Let us hope to nurture innovative minds for a prosperous Atmanirbhar Bharat.
Sandeep Mittal, IPS is a Postgraduate in Cyber Defence and Computer Forensics and hold Doctorate in Cyber Security. He taught Cyberspace Investigation to functionaries of Criminal Justice Administration. The academic views expressed here are his own and may not reflect the views of Organisations where he works.
©️ The content of this Article is intellectual property of The 4th Estate and can not be used except with prior written consent of the Editor, The 4th Estate.