Published in 4th Estate News on Sep 22, 2020
Sandeep Mittal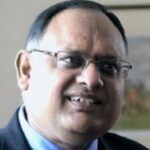 The Rashtriya Raksha University and National Forensic Science University Bills, recently passed by Lok Sabha, is a welcome step toward realizing a Criminal Justice System backed by academic think tanks. While BPR&D has so far done well in exploring academic aspects of professional policing in the Country, it could not provide true academic leadership mainly due to absence of strong academic infrastructure and it's advisory nature. The police officers, while providing able guidance on professional policing issues, due to absence of academic validation and research experience could not produce evidence based research to help field policing.
The policing being State subject also deterred State Police Forces to take BPR&D advice seriously. This long felt void has been filled with the passing of these two Bills by Lok Sabha and ready to be put for consideration of Rajya Sabha today. This is the right time that Government takes some simple reforms in policing to boost the morale of the Police Forces which would have a tremendous impact in improving the policing.
Use of technology in recruitment
The use of technology in police recruitment process can improve police image. The age old legacy methods in recruitment for police job sometimes create resentment among the candidates at large scale (out of hundred only two are selected and ninty eight are rejected thus would have resentment in their mind regarding the legacy procedures) and also encourages corruption in the process of recruitment. To elaborate, let us take the example of measurement of chest to test the lung capacity of the candidate. If the candidate is able to expand his chest by five centimetres, he is considered fit, if he is not able to achieve five centimetres mark he is declared unfit for the police job. This method was adopted during the British time when technology was not developed. Such tests should be dispensed with and replaced by more scientific and acceptable tests like testing the lung capacity with spirometry analysis, etc. Incorporating the use of technology would be a social re-engineering because even the youth who were rejected would be contended that the selection procedure was fair.
Filling vacancies and training
On an average, the Central and State Police forces have vacancies of about 27% which is hampering the efficient functioning of the force more importantly at the police station level. The developed States have lesser vacancies while some of the less developed States have more number vacancies mainly due to lack of provision of funds for the same. The Central Government is providing assistance to the State Police Departments under 'Modernization of Police Force (MPF)'Scheme. Under the Scheme, the funds are provided in the ratio of, say, 60-40 or 75-25 depending on the security scenario of State (example, the security scenario in the State like where the State is infested with naxalism or insurgency etc). It is recommended that the MPF Scheme may be linked with vacancy percentage in the State police forces, i.e., States having lesser number of vacancies would get more funding and States having number of vacancies would get less funds. A threshold level of vacancy as acceptable may be devised in this regard, which can be the number of police personnel retiring in that year.
The Training and Skill Development can be oriented to present day requirement. Globally, the Police Departments are backed by Universities who are conducting full time research for development of ideas and technologies to impart teaching, in-service training and development of new skills for the police personnel. They also design specialized courses which are compulsory before the police personnel are promoted to the next higher rank. In India, such activities, in a limited manner, are undertaken by National and State level police training academies. These police training academies which are headed by police officers performing a limited role of refreshing old age skills imparted to the manpower. Police Academies are not able to function as Police Universities. All States should have a Police University (police training academies should not be converted into police universities). These police universities should be created in the best academic spirit following the Ministry of Education and UGC norms.
The Universities should have a mix of faculty members from police and academia. The best officers having inclination for research and teaching should be posted there. These Universities would design scientifically validated courses for imparting new skills to the police forces (e.g., cyber crime, cyber defense, cyber forensic, soft skills like big data analysis techniques, advance and non-lethal weapons, development and use of drones, satellite Image Analysis, Geographical Information System Analysis, Big data analysis for managing crowds, mobs and events).
The students who pass out of such universities would be given weightage while recruitment is done for the police forces including fixation of a quota at constable and sub-inspector for graduates and post-graduates of these Universities. The creation of RRU and NFSU is a welcome step in this direction.
Encouraging trainers
After completing 5 or 10 years in training, the officer should be offered a choice posting in any part of the country for 5 years. The period spent in a Police University should be counted half for the purpose of deputation irrespective of tenure rules.
The sudden and unexpected transfers for reasons not related to professional competence is a cause of concern. A minimum of three year stable tenure in any posting should be ensured at all levels of policing. The transfer of police personnel should be linked with academic session to mitigate undue hardships to family and children on account of new school admission and multiple payments of school fee. If an officer is transferred in the mid academic session he should be:
allowed to retain accommodation at previous station till completion of academic session (including IPS officers).
the entire school fee should be reimbursed if paid to the new school.
fixation of compulsory quota in every school for children of police personnel transferred mid-session at new station.
Insulating police from persecution
The operational ecosystem of police functioning is unique. The police officers have to face many situations on the ground where they need to handle large groups of disordered public or mob and may have to use minimum force during discharge of their official duties. Above that, sometimes police have to make on the spot decisions regarding handling a terrorist incident during anti-terror operations. Once a situation is brought under control a plethora of processes to find fault with the decision and actions of the officer are initiated by ordering CBI inquiries, judicial commissions, filing of public interest litigations in High Courts and Supreme Court, suo moto inquiries by various national and state commissions thus demoralizing the officer who stood the ground at the time of crisis. The sole purpose of such processes seems to harass the law enforcers resulting in a kind of situation where they are reduced to living dead and projected as a model of harassment for other officers so that the other members of the force hesitate to take any action during such crisis in future.
It is recommended that an Act viz., Police Forces Protection Act be enacted for protecting the bona-fide actions of the police officers while handling such situations. The jurisdiction of CBI should be nullified in cases against policemen handling such law and order/terrorist operations. Although Section 197 CrPC provide protection to police officers for action taken under the color of the office and this has been reiterated by judgments of the Hon'ble Supreme Court, but still many fetters are created and serious harassment of the police officers who would have to defend themselves before these courts at individual level.
The Government of India have rightly initiated the process for improvement of the Criminal Justice System. Well begun is half done. The Prime Minister himself has repeatedly emphasized on humane face of policing. These steps can be implemented by Government to further the cause of a humane Criminal Justice Administration.
Sandeep Mittal, IPS is a Postgraduate in Cyber Defence and Computer Forensics and hold Doctorate in Cyber Security. He taught Cyberspace Investigation to functionaries of Criminal Justice Administration. The academic views expressed here are his own and may not reflect the views of Organisations where he works.
© The content of this Article is intellectual property of The 4th Estate and cannot be used except with prior written consent of the Editor, The 4th Estate.